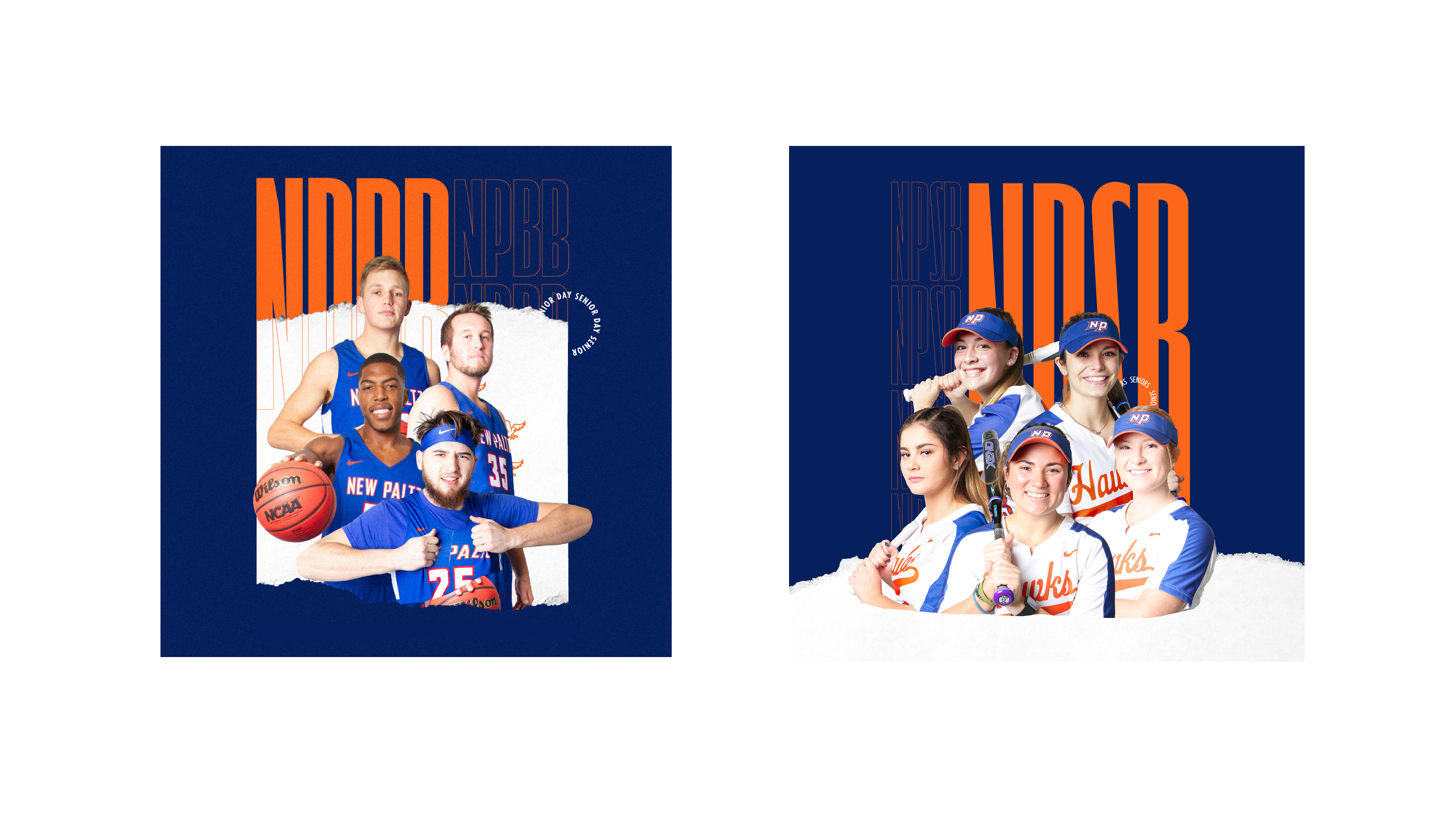 Energizing small school athletics with big ideas
While interning with the New Paltz athletics department I created promotional materials and graphics that supported he division III schools athletes and teams. Working as a one person design team within the current school guidelines, I pushed the graphics for the Hawks in a new and exciting direction.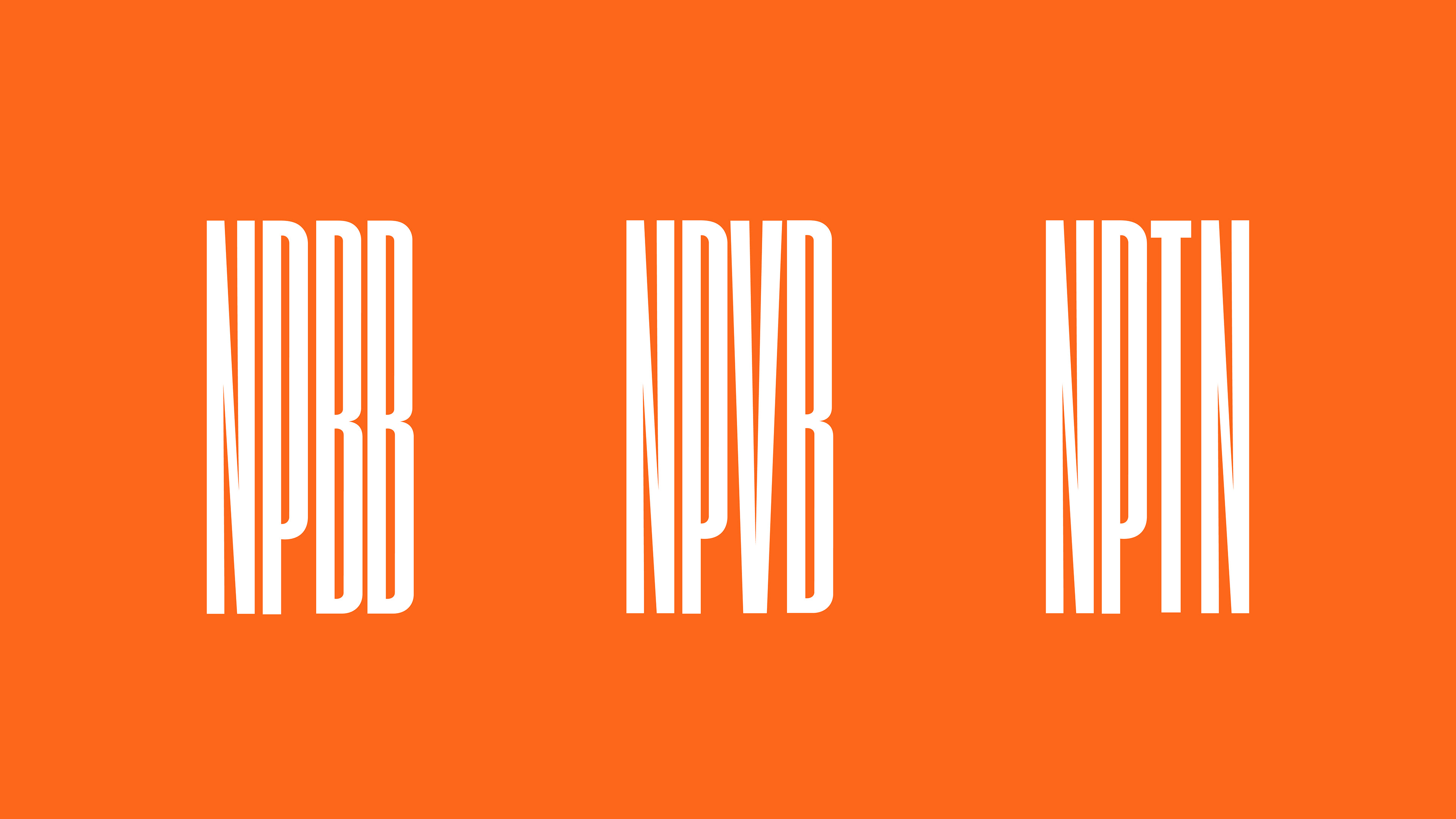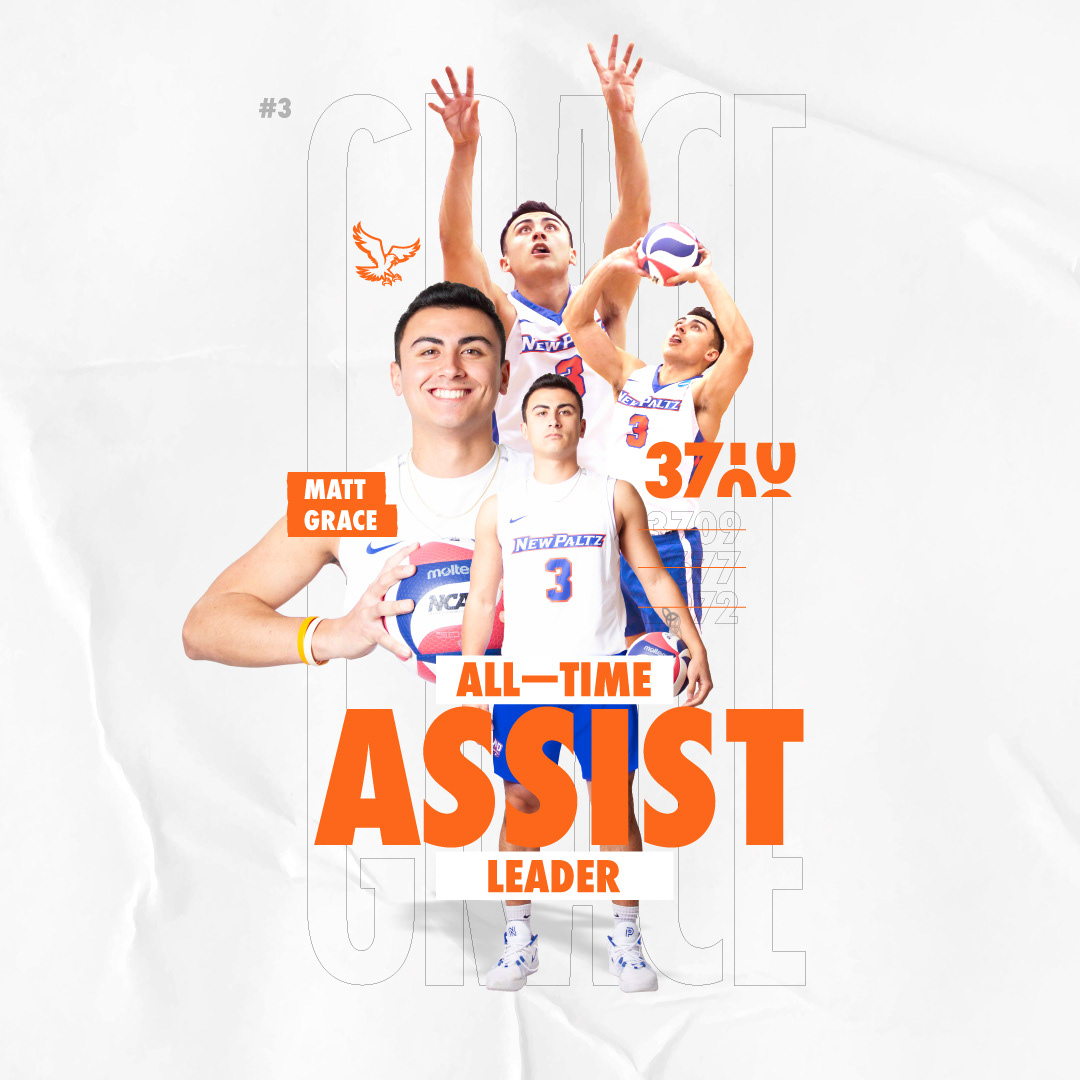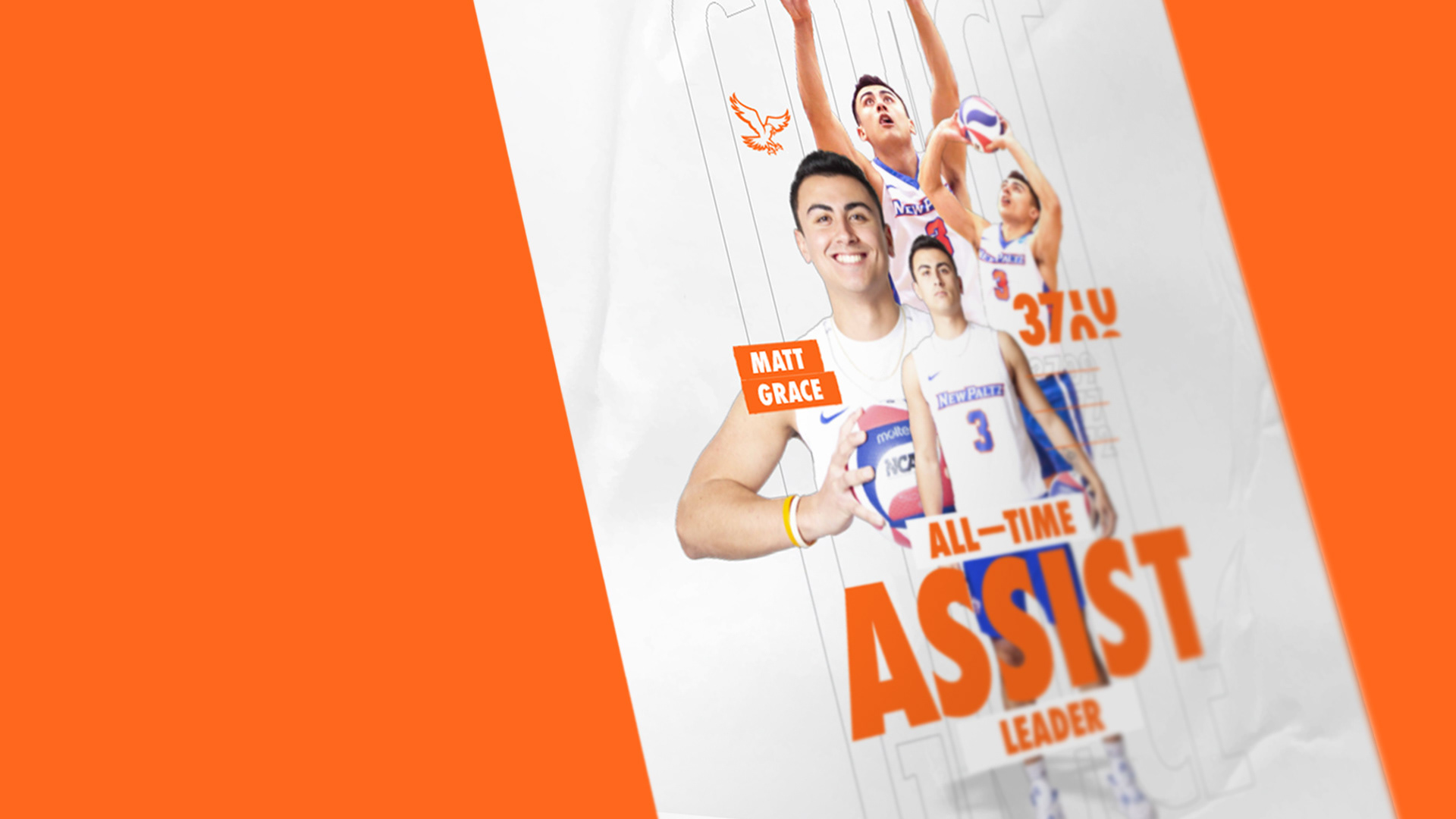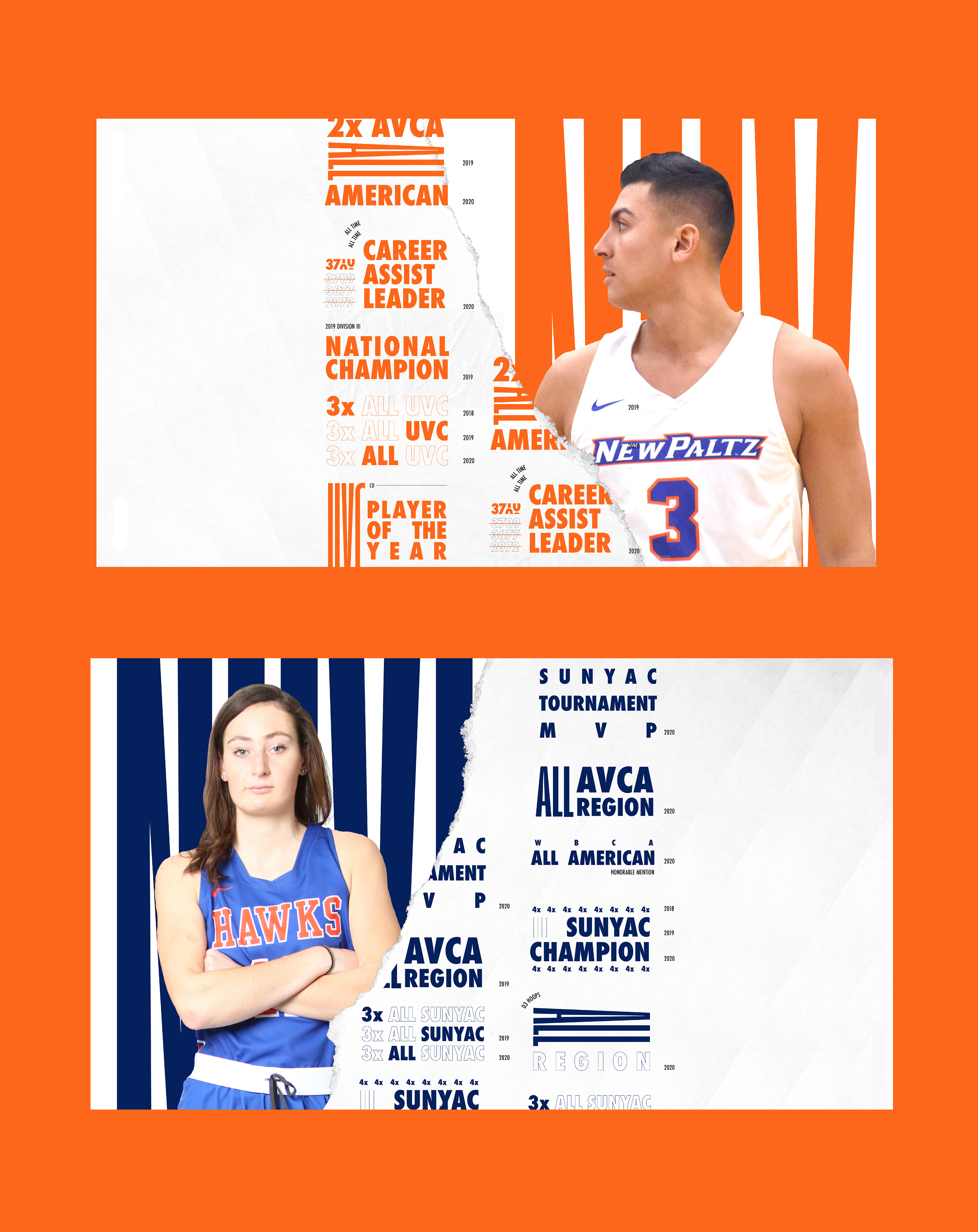 Special events such as conference or NCAA tournaments required materials to be adapted to represent both New Paltz and the hosting organization.