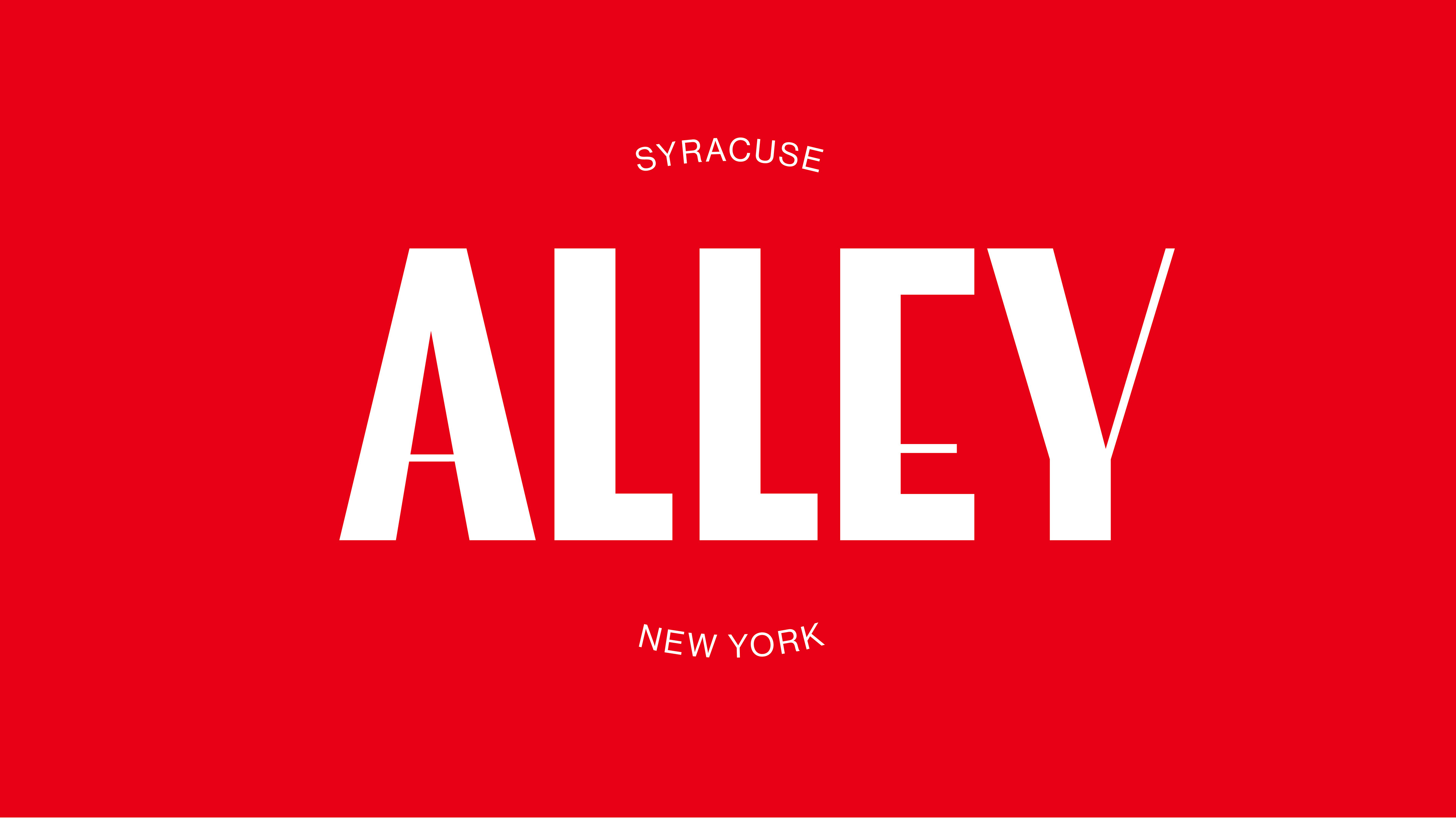 Creating a brand for a city that takes pride in all of its spaces
Alley is a brand identity concept for a burger bar located in the city of Syracuse. The city is a medium sized city that can often be looked over, or seen as a stopping point. Alley embraces that position and creates a restaurant that celebrates the feeling of being in the middle. Seeking inspiration from classic American diner menus and restaurant branding this restaurant makes use of a lost Americana that used to populate smaller cities. 
Alley hijacks the classic red and white checked pattern that has been around restaurants forever. By warping the classics Alley makes a unique space for itself that fits in and stands out at the same time.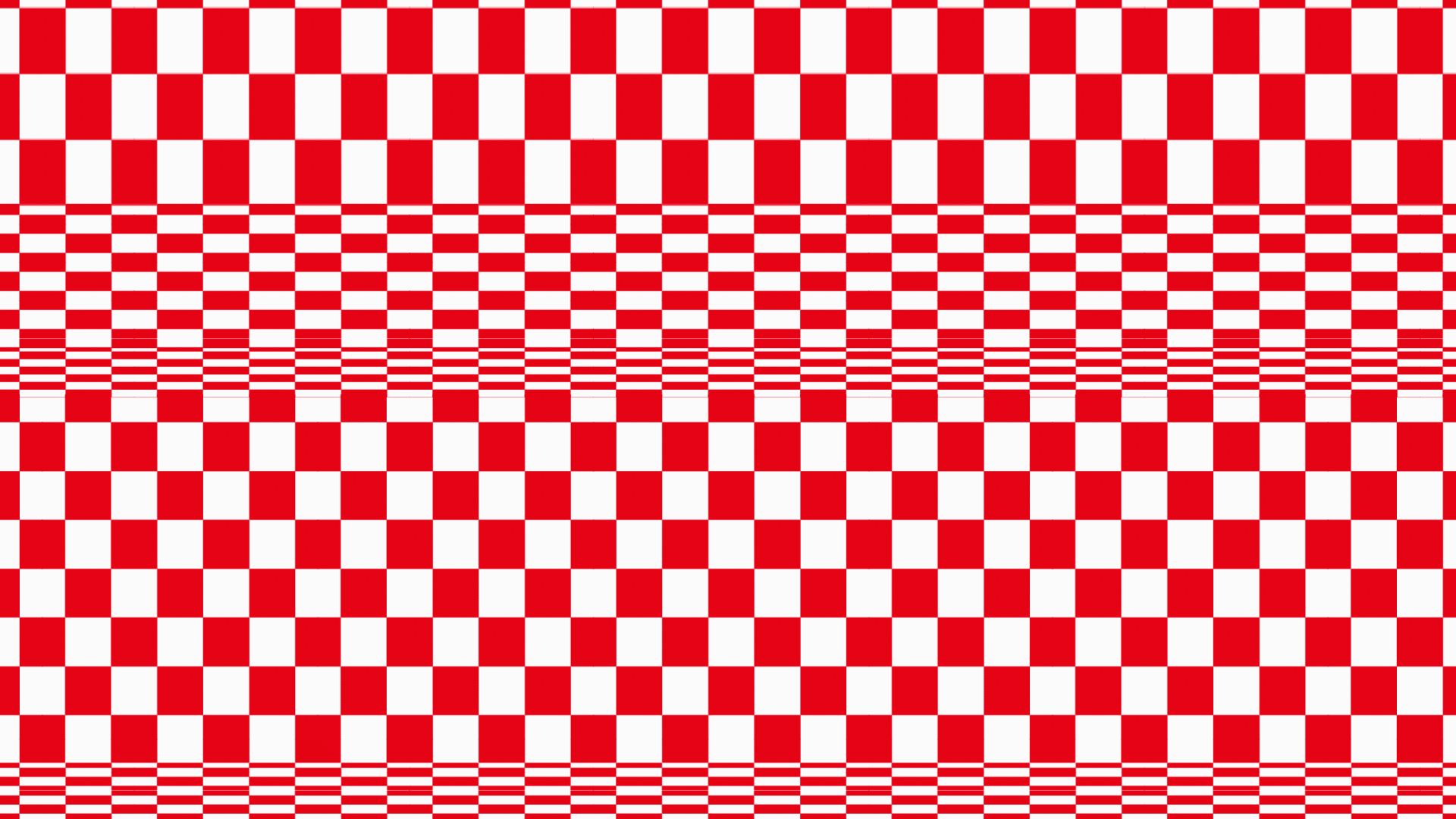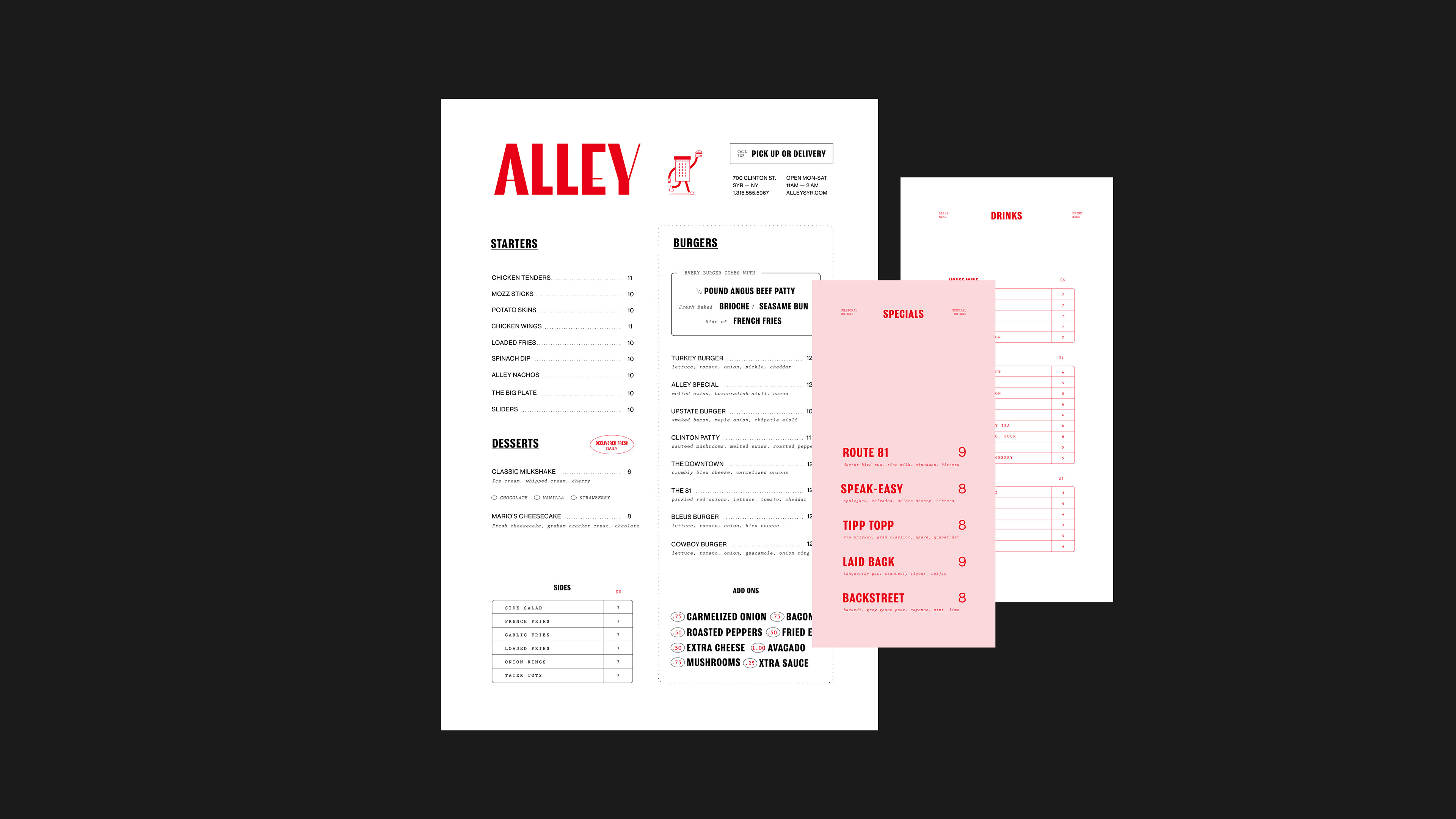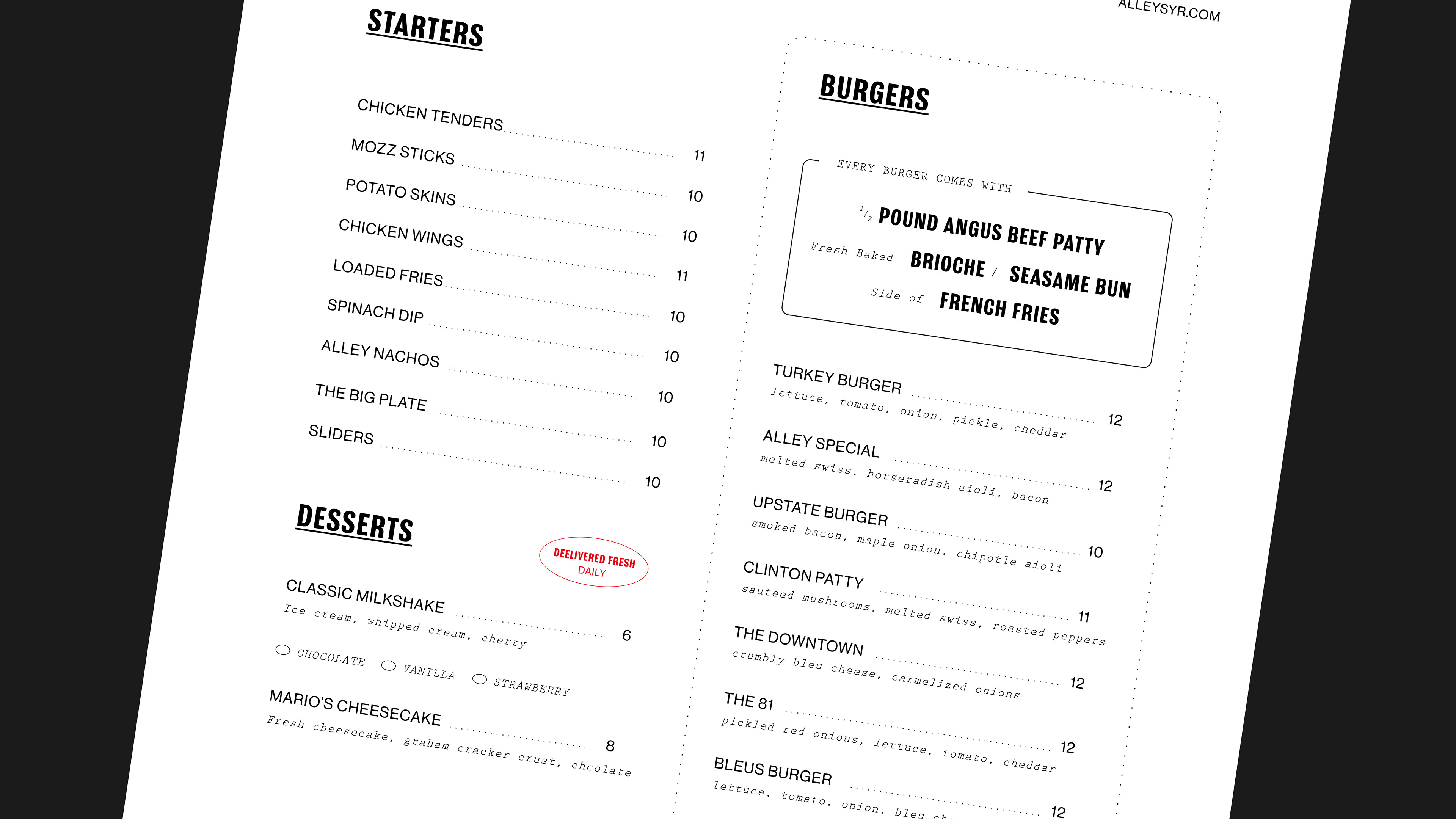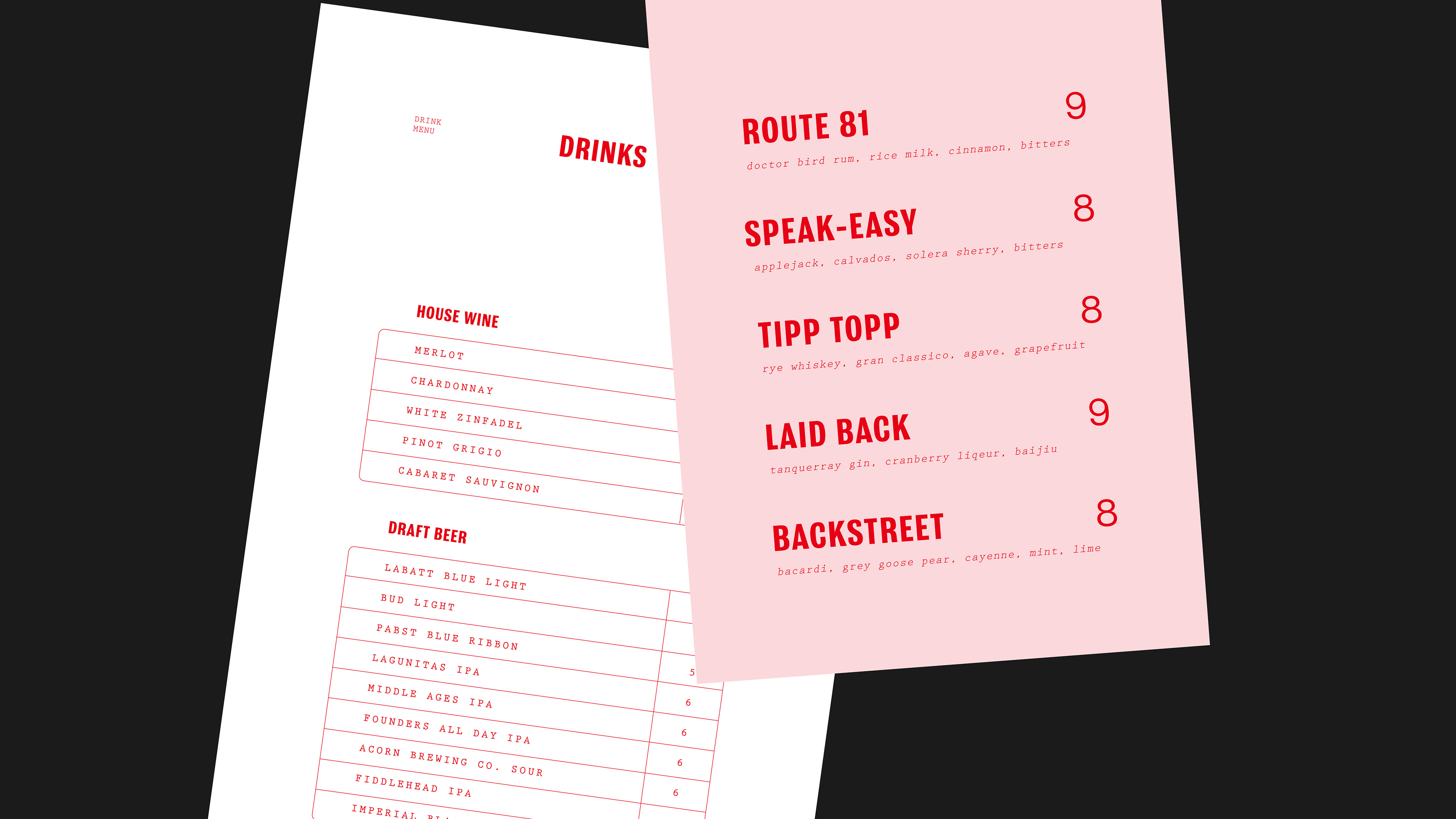 Alley's main slogan 'To all the places in between' is a nod to the literal space between two buildings as well as the city as a whole. Syracuse and many small urban areas in the country can often feel like stopping points on a trip, but Alley celebrates that feeling. Alley serves the glamorous city streets, the not so shiny corners, and everywhere in between.